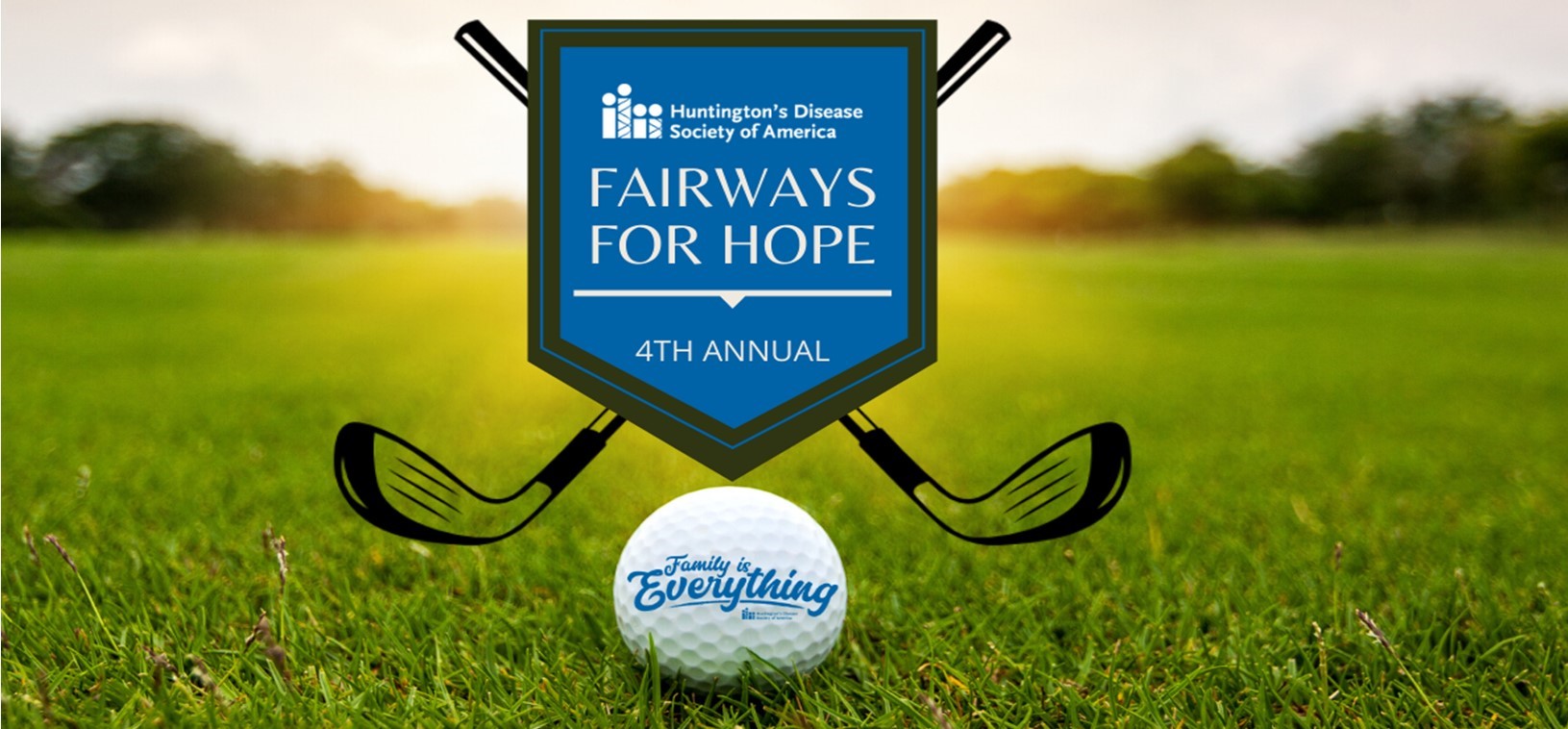 GOLF WHERE YOU ARE!

​Starting August 1st, 2020 (and Beyond)
Play a round of golf and donate what and how you can!

WE ARE INTRODUCING A NEW, VIRTUALIZED EVENT THAT WILL BE FUN AND ENGAGING FOR EVERYONE.

Last year, with the help of many dedicated people, we hosted the 3rd annual Fairways for Hope Golf tournament to raise awareness and funding for the HDSA Rocky Mountain Chapter. We were planning to return to Raccoon Creek for our 4th Annual event when the global pandemic created our new normal. Although we can't be in one big group this year, we can be in many smaller ones.

While you are playing a round of golf in support of HDSA on August 1st and donating what and how you can, we are also looking for sponsors to help raise money for this great cause and support our tournament, Fairways for Hope. This year we are all living in a very different world, financially and professionally so, any level of sponsorship within the means you have to support HDSA is greatly appreciated. You'll find that the Huntington's Disease Society of America is open to everyone and is everywhere!

Event Inquiries:
Matt Park
fairwaysforhope@gmail.com

Thank you for your support!

To mail a check, here is the address:
Attention: Rocky Mountain Chapter
Organization: HDSA
Address: P.O. Box 445
City: Wheatridge
State: CO
Zip: 80034
What is the Huntington's Disease Society of America?
The Huntington's Disease Society of America is the premier not-for-profit organization dedicated to improving the lives of everyone affected by Huntington's disease. From community services and education to advocacy and research, HDSA is the world's leader in providing help for today, hope for tomorrow for people with Huntington's disease and their families. To learn more, please visit
www.hdsa.org
.
What is Huntington's Disease?
Huntington's disease is a fatal genetic disorder that causes the progressive breakdown of nerve cells in the brain. It deteriorates a person's physical and mental abilities usually during their prime working years and has no cure. Every child of a parent with HD has a 50/50 chance of inheriting the faulty gene that causes the disease. Today, there are approximately 40,000 symptomatic Americans and more than 200,000 at-risk of inheriting the disease. Huntington's disease is described as having ALS, Parkinson's and Alzheimer's – simultaneously. HD is characterized by a triad of symptoms, including progressive motor dysfunction, behavioral disturbance and cognitive decline.